Gold Loan
SarvaGram brings Gold Loan as a preferred choice for meeting any of financial shortfall, working capital loan, or an emergency! Our steps to avail gold loans are minimal with simple procedure, resulting in quick loan disbursal.
Bullet Payment option gives the customer a chance to pay principal at the end of the loan duration, leaving more cash in hand.
SarvaGram ensures high quality infrastructure and appraisal of your gold ornaments, resulting in the safety of your gold ornaments.
High quality infrastructure and appraisal of your gold ornament is ensured at SaravGram resulting in safety of your ornaments.
Loan Features

Maximum Loan against Gold Ornaments




Eligibility
Age: 18-60 years

Gold should be above 18 karat

Note: Loan is issued against jewellery and not against bullion gold like coins, ingots, or gold bars.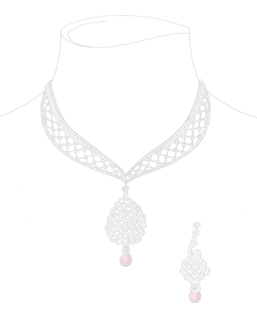 How can I avail the Gold Loan facility?
You can visit nearest SarvaGram branch or give a missed call on our toll free number, 8101777555.
Who can apply for Gold Loan?
Any individual within the age group of 18-60 years
Against which items are Gold Loan offered?
We offer loan against gold ornaments like necklace, rings, earrings, Bracelet, Bangles, Anklet, Armlet and Waist Bond
What is the tenure of Gold Loan?
We provide Gold loans for a period of 12 months.
How do I repay the Gold Loan?
You can repay the Gold Loan through NACH or Fund Transfer.
Is there any foreclosure charge?
Yes
• Upto 3 months – 4% of POS
• 3-6 months – 3% of POS
• 6 to 11 months – 2% of POS
Do I need to pay monthly EMI?
No. We offer bullet repayment facility, where you only pay monthly interest and the entire principal is paid together during the closure of loan*.
Are there any charges leviewd for late payment of interest?
Yes we levy bounce charges. Howevere we don't levy any escalating interest rate if customer misses any interest
Is there any processing fee?
Yes
• Upto sanctioned amount INR 30,000 – INR 299
• For sanctioned amount more than INR 30,000 – 1%