---
Sites to look out for:
I. Anand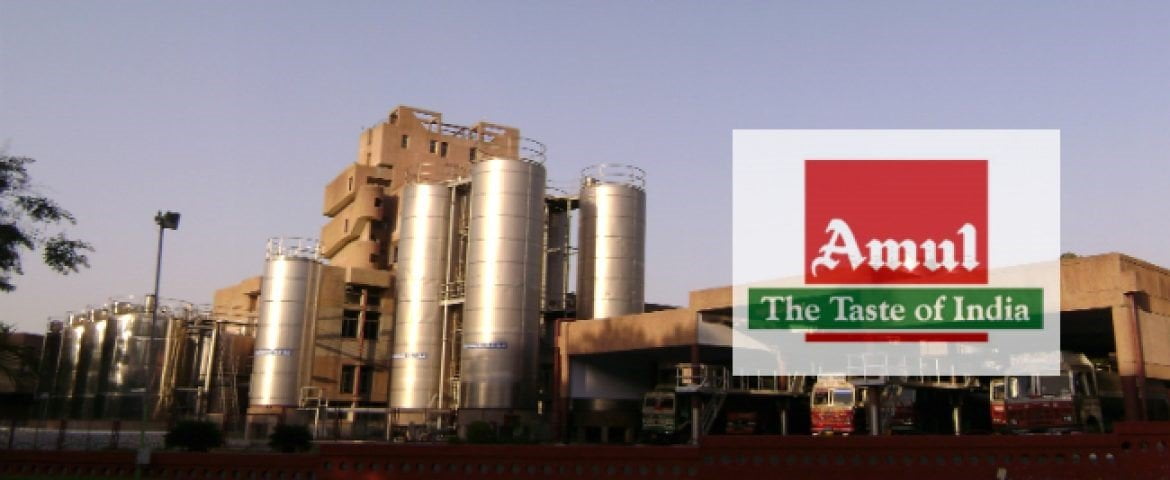 The home of India's biggest milk and milk products manufacturer- Amul at Anand (Gujarat) is known for being a welcoming and friendly place for all its visitors.
Founded in 1946, Amul was formed as a part of a cooperative movement in Anand to ensure that the dairy farmers get what was due to them.
Polsan Dairy was already procuring milk from local farmers of Kaira District at very low rates and sold it to the then Bombay government.
Dr. Verghese Kurien began his journey at Amul in 1949 when he arrived in Anand to manage the dairy as a government employee. He revolutionized India's dairy industry with the White Revolution (or Operation Flood), the largest dairy development
programme in the world.
Dr. Kurien had a vision. He wanted to offer small-scale dairy farmers quality-control units and centralized marketing, which were missing at that time. Thus, the Gujarat Cooperative Milk Marketing Federation (GCMMF) was created in 1973 to market milk and all milk products produced by six district cooperative unions in Gujarat. GCMMF is the largest exporter of dairy products in India and Amul is the umbrella for all of its products.
Dr. Kurien also established The Institute of Rural Management Anand (IRMA), in 1979. It is a pioneering academic institution in rural management education and research. It is committed to pursuing excellence along with creativity and integrity. The unique strength of IRMA is its concern with integrating development and management in all its endeavors and activities.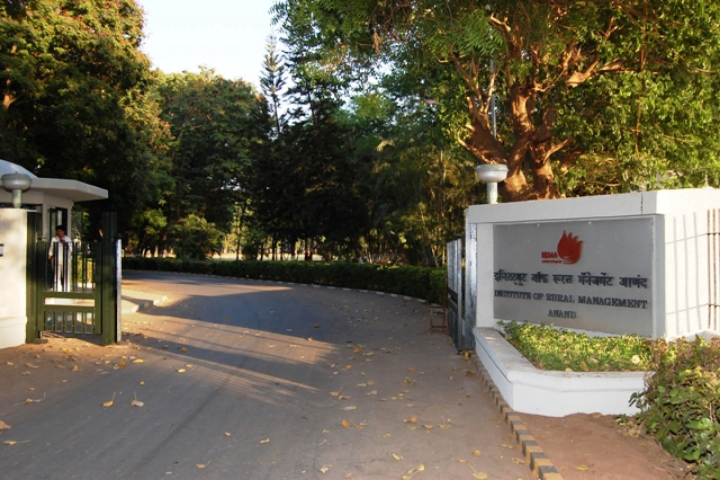 The mission of the Institute is to promote sustainable, ecologically-friendly, and equitable socio-economic development of rural people through professional management
As a town, Anand has a rich history. The milk revolution started here in 1946. However, agriculture remains the prime occupation. Connected to nature and peaceful it's a perfect place to rejuvenate.
Not only is Anand beautiful as a small town with a semi-rural setup, it's also a steppingstone for several other mesmerizing sites.
Top Attractions In Anand
i) Shri Swami Narayan Mandir
Shri Swami Narayan Mandir is at the heart of the city, a delight for both devotees and architecture lovers.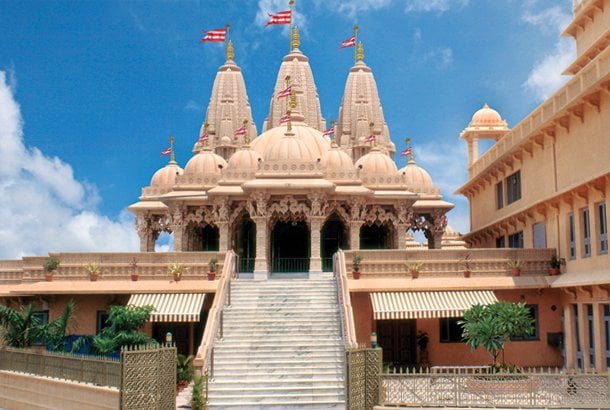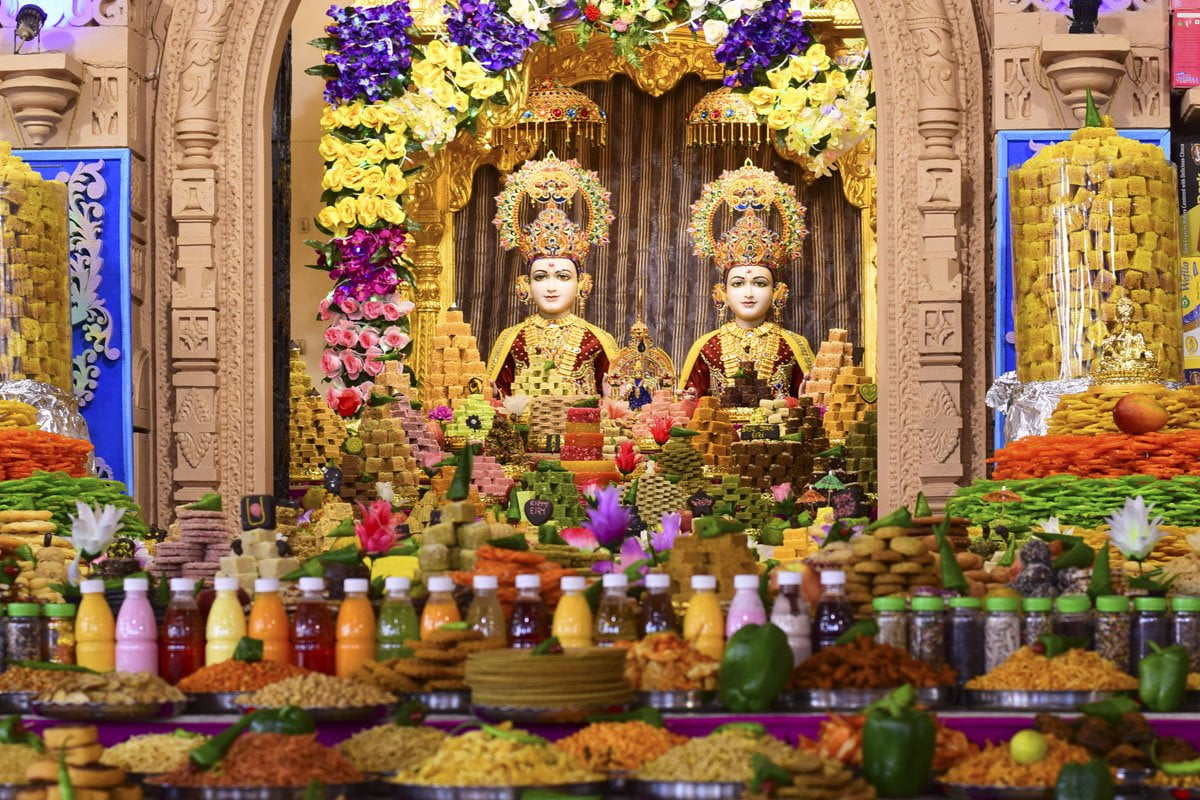 ii) Amul Factory
How can one visit the milk capital of India, without visiting the Amul factory! Be sure to visit its museum as it gives glimpses of the genesis of Amul and its growth in a pictorial form to visitors and infuses confidence in the principle of co-operation and co-operative organizations.
Amul shop provides a variety of milk products, sweets, chocolate and cheese of very good quality which one should definitely try and carry home.
iii) Lambhvela Hanuman Temple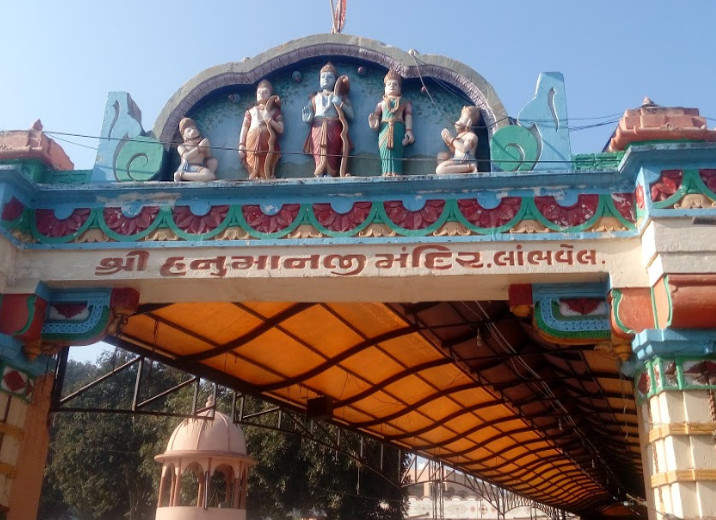 Another temple, but this time known for its history, the Lambhvela Hanuman Temple is a haven for both devotees and history lovers. It is reported that when Sadguru Gopalanand Swami installed the idol of Hanuman, he touched it with a rod and the idol came alive and moved. This story has become a charter for the healing ritual performed at this temple
Cuisine
Gujurati cuisine like Dhokla, Fafda, and Khakra dominates this region. Apart from this Kathiyawadi cuisine is the native cuisine, which is often praised.  Garlic, onion and green chilies are heavily used in this cuisine making it spicy, contrary to popular notion considering Gujurati cuisine to be predominantly sweet.
Bajra No Rotlo, Undhiyu, Ghuto etc are popular dishes.
Places Where You Can Drown Yourself In Food.
Ummiya Annapurna Kathiyawad
Tulsi Kathiyawadi
Kathiyawadi Parotha House
City Point Restaurant
Amul outlet.
How to reach Anand
Anand itself does not have an airport. The nearest airport is the Vadodara airport (43km)
One can easily find a train to Anand from any major city.
Buses are available from any major city to Anand.  Anand is 43kms from Vadodara and 77kms from Ahmedabad (1hr 30min)
II. Karamsad
Rich in history, Karamsad is an abode for history lovers. Sardar Vallabhbhai Patel, one of India's greatest leaders in the Indian Independence Movement grew up in Karamsad.  There are several stories surrounding this region based on the age-old rivalry between the Rajputs and Mahijbai Patel. The original owner of the village was a Rajput. Mahijibhai Patel of the Uvarsad village, near Ahmedabad, came and settled here. The Rajput community of the village did not like the arrival of Mahijibhai. They killed two of his six sons. Both of his brothers had actually gone to the Petlad court, where a case was filed against the Rajput community by Mahijibhai's sons. On their way back, they were killed by the Rajputs near Sandesar, where afterward memorial pillars were built in their name.
Top Attractions In Karamsad
i) Santaram Temple
Santram Temple is famous for its Convention Hall / Banquet Hall. The temple also provides health services to the people at a very nominal charge. It also runs coaching classes for students. Lots of students after getting coaching from these classes have got admission in various engineering and medical colleges
How to reach Karamsad
Karamsad Rail Way Station, Vallabh Vidyanagar Rail Way Station are the closest  railway stations to Karamsad
Buses are available from any major city. Karamsad is 10kms away from Anand
III.  Bhadran
Technologically advanced for its time in every field, Bhadran was known as the Paris of Vadodara State, under the rule of Maharaja Sayajirao Gayakwad. It had a water supply system as well as a drainage system before most towns even knew that such a thing existed.
Bhadran has several legends explaining its origin. Each one more complicated than the next, but the one which is believed in the most is, the tale of the two mighty and evil brothers Bhadrasur and Aghasur, from Padmapur, who was defeated by two devis, who then established Bhadran at the place of Padmapur. Bhadran is spotted all over with temples.
i) Bhadrakali Temple
How To Reach Bhadran
Buses are available from Anand which is 28.7kms (46min)
Bhadran Train station has trains arriving from the most major city
IV.  Vishwamitri  River (Vadodara)
The Vishwamitri River is a seasonal river that flows east to west between the Mahi and Narmada rivers in Gujarat. It originates in the Pavagadh Hills.
The Vishwamitri flows west through the city of Vadodara, also known as Baroda and joins the Dhadhar River and Khanpur River before emptying into the Gulf of Khambhat near Khanpur village
The 25 kilometers stretch of the river which passes through Vadodara is home to 100 mugger crocodiles.