---
District – Sabarkhanta
Sites to look out for :
I. Idar
Idar is a town in Sabarkantha district, Gujarat. It is known for the manufacturing of handmade wooden toys, tiles, temples and various beautiful architectural monuments along with its historical background.
History and architecture geeks as well as religious buffs, this is a place of your calling.
The town is mentioned in Mahabharata. The exact date of its origin is not known, but it is believed that it came into existence at the time when Yudhishthira was ruling over Hastinapur at the end of the Kurukshetra War of Mahabharata. It is a region that
has become a hub for cotton ginning and processing. It also has a very strong network of dairy co-operatives which helps it stay firm on an economic footing in years where the rains are not good.
Top Sites In Idar
i) The Queens Palace or Ruthi Rani Mahal
This place is mostly known for its location and glorious history.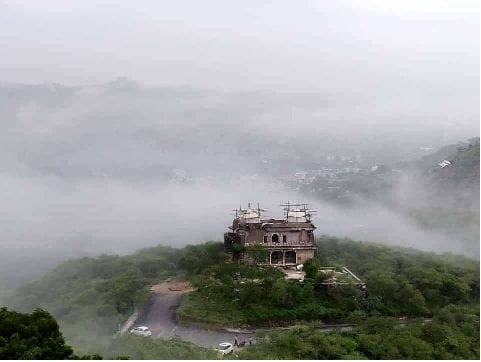 Rao Narayanji was driven from Idar by Akbar and took refuge in the Polo forests.  At that time, he was suffering from a terrible ulcer on his back. One day, when his back was being dressed, his Rani came into the room, and, seeing the fearful sore, mournfully
shook her head. Noticing this in a mirror,  Rao asked why she shook her head. She said 'from what I see I have no hope that you will regain your lost throne.' This so annoyed her husband that he left the house, and, afterward, when he retook Idar,
he refused to see the Rani's face.
Disgusted at this treatment, and unwilling to live in her husband's palace, the Rani had a dwelling built on the highest peak of the hill and there passed the rest of her life. The queen's palace is rather difficult to reach, to climb the top of the peak,
a high smooth narrow granite ridge, which is unsafe for booted feet needs to be passed.
ii) Idargadh Palace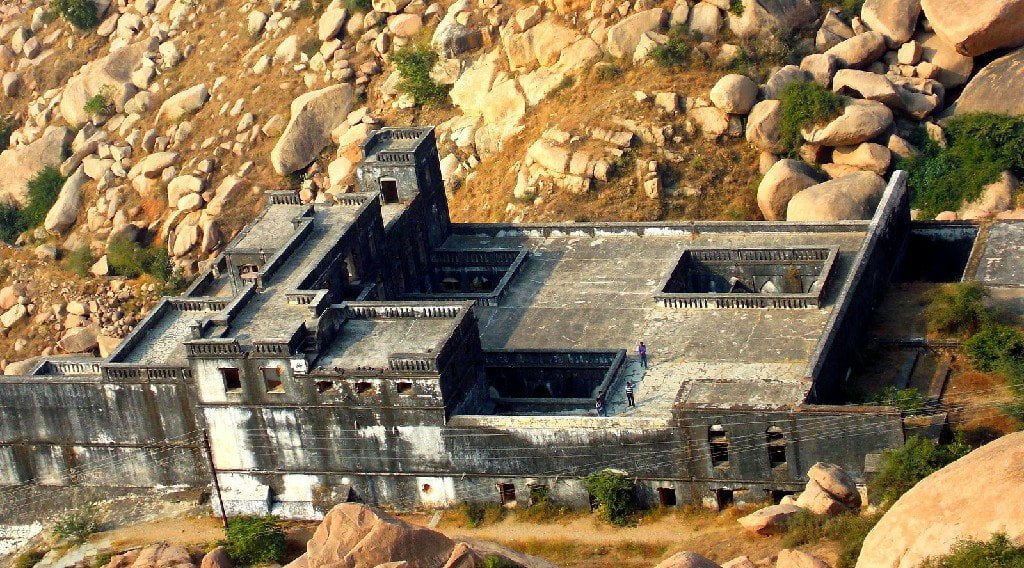 At the end of the town and immediately under the hill is the palace, a large building with no architectural pretensions. The palace is said to have been built by Maharaja Dowlatsinhji in the early twentieth century. Behind the palace, rises Idargadh,
so steep, rocky, and well-fortified, that according to the local saying, to take Idargadh is to achieve the impossible. So, a famous folk song was mostly sung in traditional marriages, "Áme Êderio Gadh Ĵitya Re Aanand Bhayo…." (We are very happy that
we have conquered Idar Fort).
 iii)  Kharadi Bazaar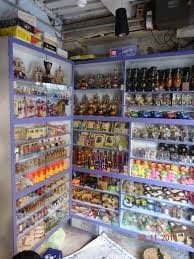 A bazar full of toys, a haven for kids because of the surplus of wooden toys falling out of shops and parent cause it's way cheaper than Hamleys.
How to Reach Idar
The best and cheapest way to reach Idar is to take a taxi from Ahmedabad- 113kms (2hrs 30mins). There are no flights or train directly to Idar.
II. Polo Forest
This one is for all the nature lovers. Polo forest hosts more than 450 species of medicinal plants, around 275 of birds, 30 of mammals, and 32 of reptiles. There are bears, leopards, hyenas, waterfowl, raptors, passerines, and flying squirrels. During
winter, the forest attracts migratory birds and wetland birds during monsoon. The best time to visit the forest id between September and December when the forest is lush and green after the rains. The name Polo is derived from pol,
literally, a gate in the Marwari language. The forest has ruins of several 15th-century Hindu and Jain temples such as Sharneshwar Shiva temple, Sadevant Savlinga na Dera, Surya Mandir and lacena na Dera. There is also a polo festival held every year,
organized by the Gujrat government
How To Reach Polo Forests
One can reach polo forest from Himatnagar which is at a distance of 67.5kms (1hr 30mins) and Ahembdabad which is at 152km (3hrs 15mins)
III. Ambaji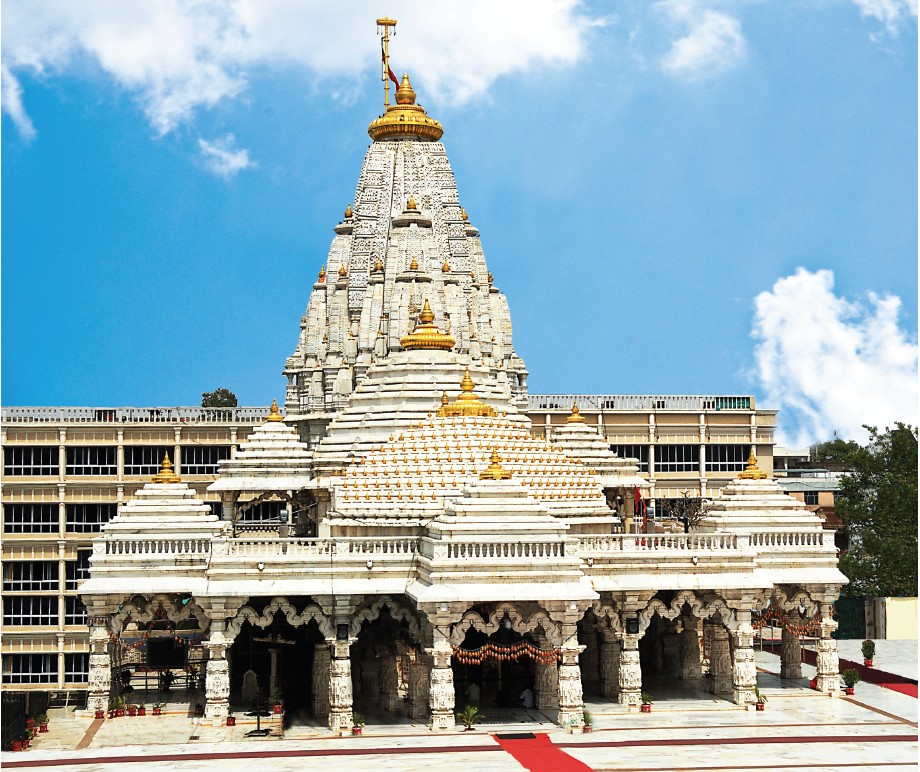 The Ambaji temple is known for its historical and mythological connections with sites of cultural heritage. Ambaji is an important temple town with millions of devotees visiting the Ambaji temple every year. It is one of the 51 Shakti Peethas. There is
no idol or picture in the temple but a simple cave-like Gokh in the inner wall,  is also ritually installed in such a way it can be visible for devotion, but never photographed in past nor can be so done in future. The worship of this Visa Shree Yantra
is done only after tying a bandage on the eyes.
How To Reach Ambaji Temple
Ambaji can be reached through from Idar in 1hour 30mins (75kms). It is just 28kms from Abu road.
The nearest Railway station is at Abu Road, which is connected to most of the cities and towns.
The nearest airport is Sardar Vallabhbhai Patel International Airport, Ahemdabad which is 179km far from Ambaji Temple Town
IV. Shakti Temple – Antarsuba
Antarsuba temple is an important part of our heritage and is a protected site.
Shiva Panchayatan- It is a group of 5 shrines. The west-facing the main temple in this 15th-century temple group has four parts Sanctum, Antarala, Mandap and Shringar-Chowki, classifying it as Chaturangi.
Besides Brahma, Shiva and Vishnu the Sun is a recurrent icon in the monument. The plan suggests that there may also be a front Torana.
This east facing temple is in 10th-century Nagara style. The main niches in the outer wall contain images of Shiva, Vishnu and Brahma and the adjoining panels portray the images of Vayu, Yama, Agni, and Apsaras.
At the ends of the threshold to the sanctum are images of Kubera and Ganesh. The carvings in the ceiling and sculptured stone brackets are noteworthy.
This type of temple comprising of the sanctum and a single mandap is known as DVIANGI
How to Reach Antarsuba Temple
Antarsuba temple can be reached through Himatnagar road, it is 63kms from Himmatnagar and 122kms from Gandhinagar.
The nearest Railway station is at Himmatnagar
The nearest airport is Sardar Vallabhbhai Patel International Airport, Ahmedabad