---
When one visits Becharaji, the realization of how little we know about the interiors of India hits strongly!
It is a small temple town flanked by two famous temples and many others- The Bahuchar Mata Temple from which the place derives its name and the Sun temple (Modhera) which is exemplary in its architecture.
The region around the town is known as Chunwal. The modern town is developed around the temple between the two villages of Becharand Sankhalpur village.
The Sun Temple of Modhera, which ranks next only to the Sun Temple of Konark is one of the finest examples of temple architecture in Gujarat. Built in the 11th century AD, this temple is located on the left bank of river Pushpavati, a tributary of River Rupen situated at 30kms from Patan city.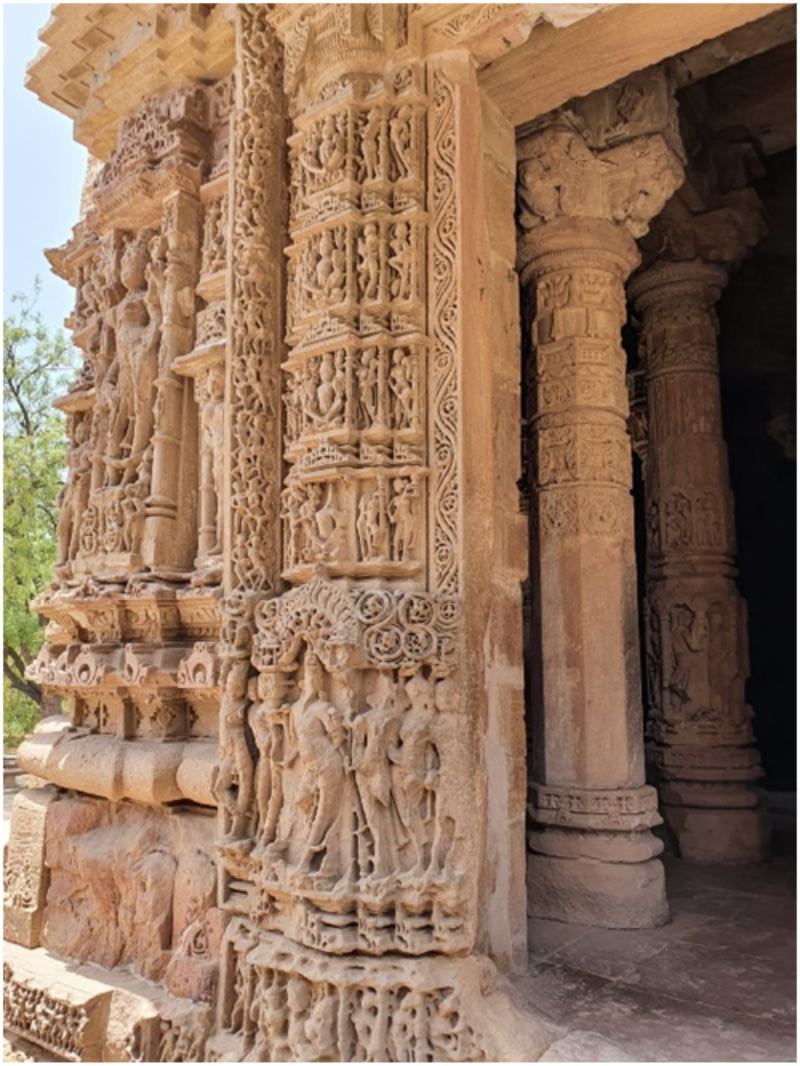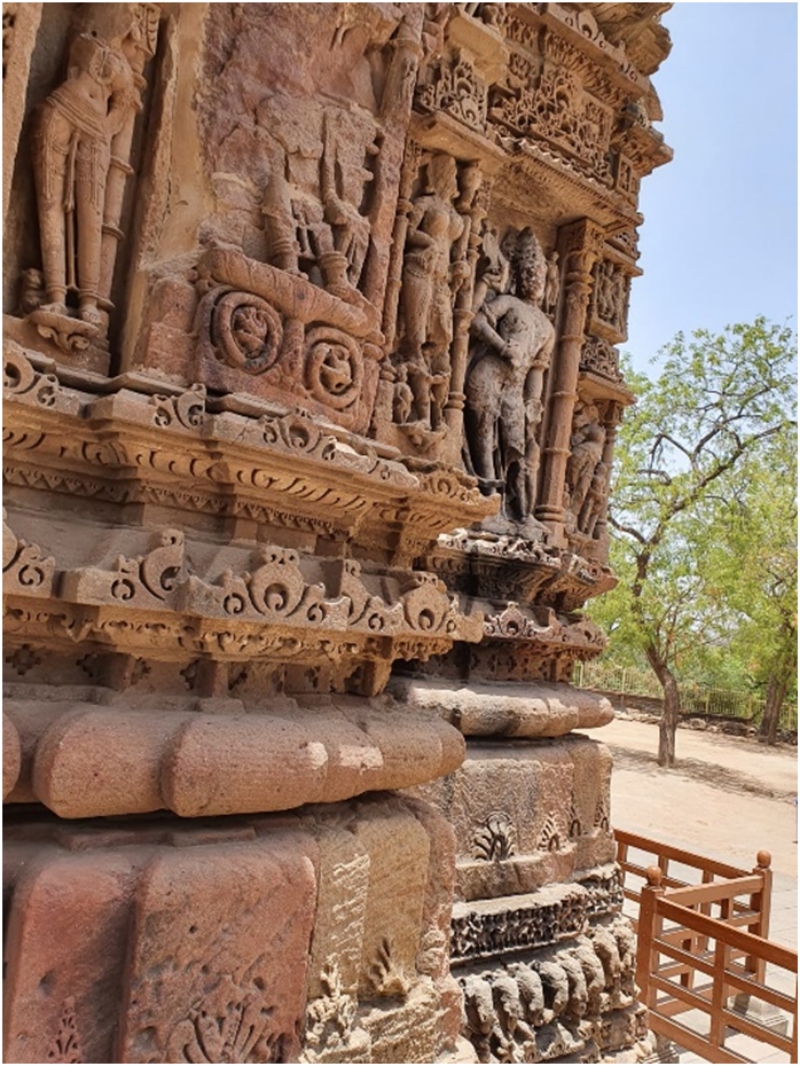 It is built on a platform facing east, in the reign of Solanki ruler Bhimadeva-I (1022-1063 A.D.). The temple complex is an assimilation of three separate elements, i.e Sanctum (garba griha) with an ambulatory (prad akshina-path),a main hall with a gateway (toran). In front of the torana is a large rectangular tank, of 175*120 feet decorated with numerous miniature shrines, which is locally known as Ramakunda. This is approached by grand flights of steps from all four sides. The tank has about 108 small temples which contain the relics of various deities like Ganesha, Sheshashayi Vishnu, Nataraja and SitlaMata.The Sanctum has an arrangement of elegantly decorated tall pillars with ornamental toran arches.
The temple is flanked by beautiful lawns and trees which makes it a nice picnic place for the visiting families.
How to reach Becharaji?
Becharaji is well connected by railways and state transport (ST) buses. It is located on Ahmedabad- Rantej- Patan rail route. There are many private vehicle operators as well.
It is around 110 kms from Ahmedabad.
It is connected with Mehsana, Chinamasa and Viramgam by state highways.