---
Opening of SarvaGram's Badami (73 rd) and Betagiri (92 nd) Branches brought us closer to the ancient wonders of Badami Caves. Located just 3 kilometers away from SarvaGram Badami Branch and 33 kilometers away from SarvaGram Betageri Branch, these caves are a must visit for anyone with a curiosity about India's rich cultural heritage. These caves offer a fascinating journey through time. Lets explore the intricately carved rock-cut temples that date back to the 6th century.
Badami Cave 1 (Late 6th Century):
This cave is a masterpiece, dating back to the late 6th century, during the reign of the Chalukya dynasty. As you step inside, you'll be greeted by awe-inspiring sculptures and intricately carved pillars. The cave is dedicated to Lord Shiva and features a magnificent 18-armed Nataraja, the cosmic dancer. The detailed depiction of Shiva in various forms, along with mythological stories, adorns the walls. The finely crafted ceiling showcases lotus motifs and a beautifully sculpted panel of Lord Vishnu's Trivikrama avatar. Cave 1 is a testament to the architectural brilliance of that era.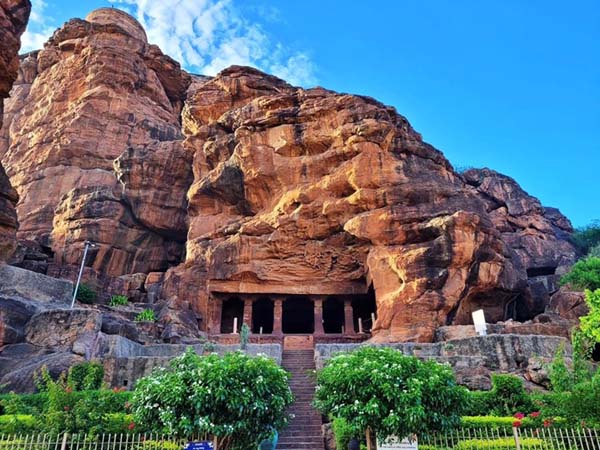 Badami Cave 2 (Mid-6th Century):
Just a short walk from Cave 1, you'll discover Cave 2, also created in the mid-6th century. This cave primarily celebrates Lord Vishnu. The intricately detailed carvings depict various incarnations of Lord Vishnu, including Varaha, Trivikrama, and Narasimha. The narrative panels narrate episodes from Hindu mythology with precision. One of the striking features is the huge relief of Lord Vishnu as Trivikrama, with one foot conquering the heavens and the other the Earth, symbolizing his supreme power. These Badami Caves are not just architectural marvels but also offer a glimpse into the artistic and religious fervor of ancient India. As you explore these caves, you'll be transported back in time, marveling at the craftsmanship that still stands strong today.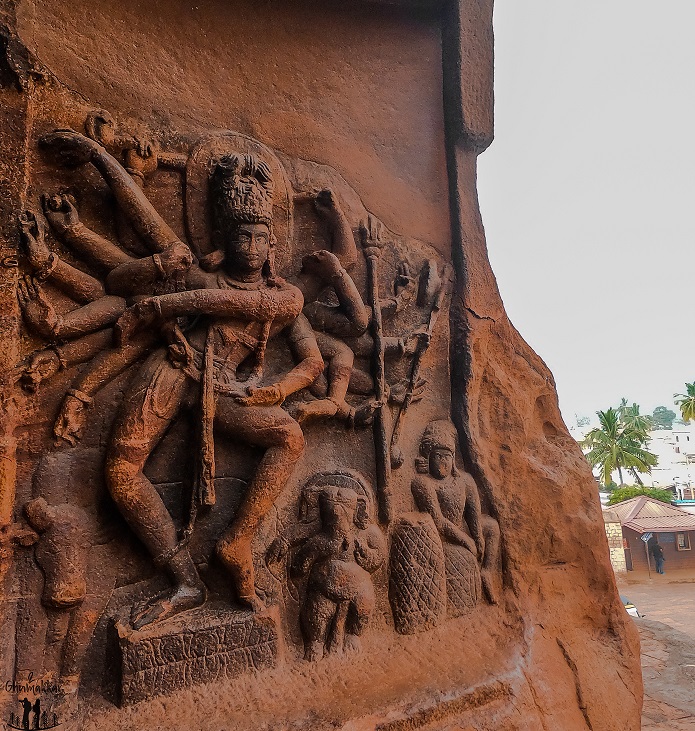 Ways to Reach Badami:
By Air: The airports closest to Badami are Hubli at 105 km and Belgaum at about 150 km.
By Train: Badami railway station, that is about 5 km from the heart of the town.
By Road: Badami is well connected to most major cities and towns around.