---
Welcome to the mesmerizing world of Gokak Falls, popularly known as the "Niagara of India." This natural wonder is a mere 10 kilometers from the SarvaGram Gokak Branch, 30 kilometers from SarvaGram Hukkeri Branch, and 45 kilometers from SarvaGram Raibag Branch. Let's travel back in time to discover the history and beauty of this breathtaking waterfall.
Historical Insights:
Gokak Falls roots trace back to the 6th century when it was part of the Chalukya dynasty's territory. Over the ages, it's been a source of pride for Karnataka, luring tourists from all corners. The falls are formed by the majestic Ghataprabha River, which meanders gracefully through a rugged gorge before plunging an impressive 52 meters (around 171 feet). In the 1800s, a cleverly engineered canal was built to divert part of the river's flow to ensure a steady water supply to downstream textile mills. The falls magnificence is amplified by the picturesque rugged terrain surrounding it, creating an enchanting environment that continues to mesmerize visitors.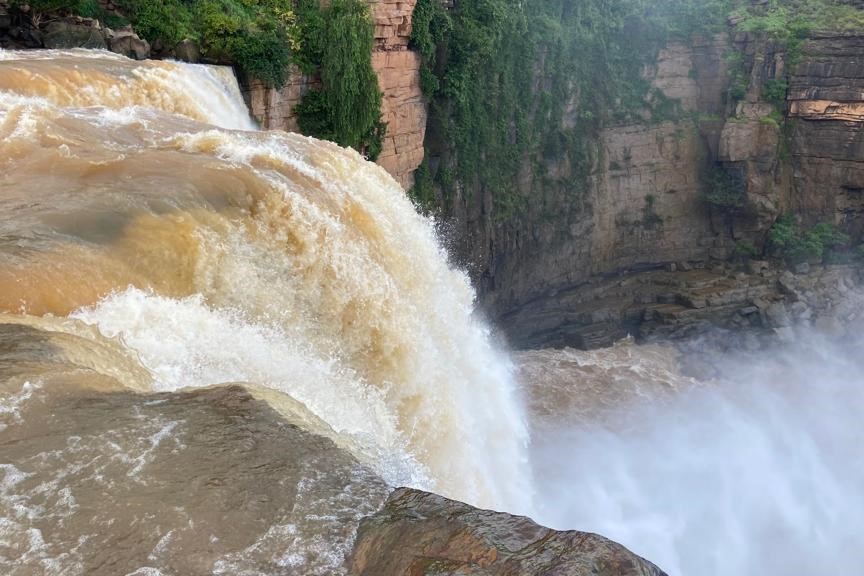 Exploring Gokak Waterfall:
Beyond its natural wonders, Gokak offers thrilling adventures, including a cable car ride that provides heart-pounding views of the tumbling waters and dramatic canyons below. But Gokak is not just about scenic beauty and adrenaline-pumping experiences. It's also a treasure trove of history and culture. The ancient Gokak Fort stands as a testament to the region's rich history, while the serene Yogi Narayana Temple adds a spiritual and cultural dimension to your visit. Together, these sites offer a comprehensive exploration of Gokak, seamlessly blending the marvels of nature with historical and cultural significance.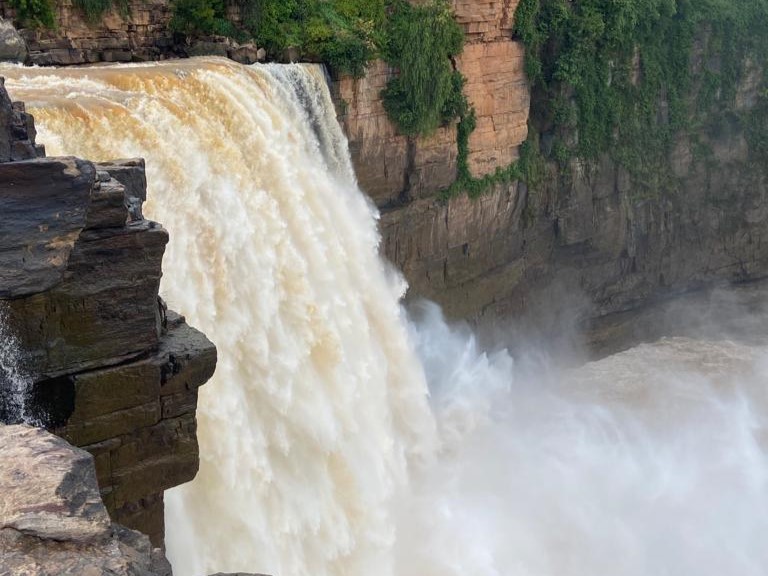 Visiting Gokak Falls isn't just a date with nature. It's a profound connection to the history, culture, and inherent beauty of Karnataka's landscape. So, if you're planning a trip, be ready to be awed by the roaring waters and enveloped in the timeless charm of Gokak Falls.
Ways to Reach Gokak Falls:
By Air: The nearest airport is Belagavi, approximately 60 kilometers away.
By Train: The closest railway station is Gokak Road, just about 10 kilometers from Gokak Falls.
By Road: 60 kilometers from Belagavi, offering a scenic journey through Karnataka's landscapes.